Being an international intern at Mycorena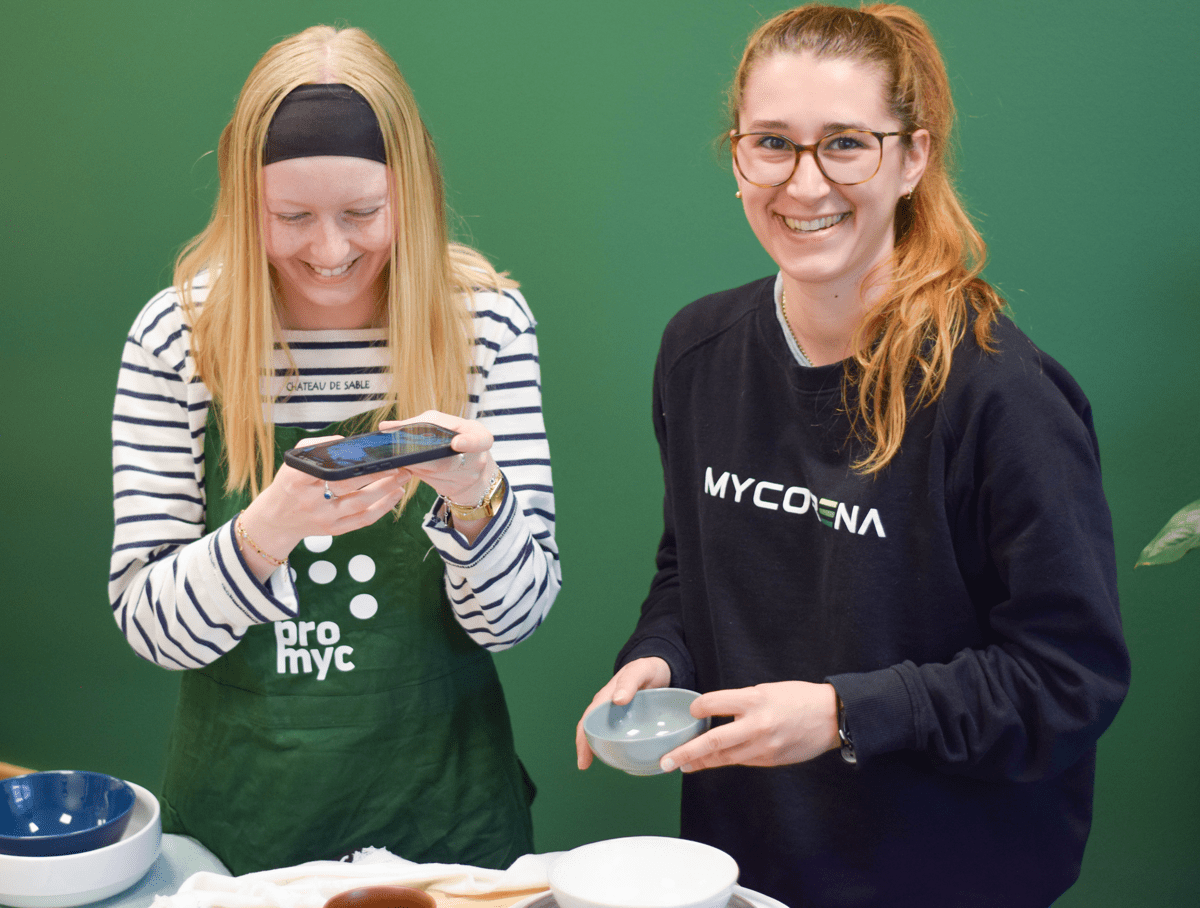 Sarah (left in the image), a BSc student from France, did her bachelor internship with us at Mycorena in the spring semester. The alternative protein industry intrigued her and she had the opportunity to learn more about this during her time with us. Supporting our innovative project and our commitment to the environment, she accompanied us for three months in the business operations team.
Hey Sarah! You were with Mycorena for three months, what skills did you develop during this time?
My internship taught me a lot of things both professionally and personally. I was pleased to have the opportunity to participate in many different projects in different areas. I learned many skills in the field of sales and management, and also, I was able to develop my creativity. On a personal level, I have learned to work better in a team and to communicate and, of course, I have met nice people.
How do you think your internship has prepared you for your next steps?
When I came to Mycorena I didn't have a clear idea of my future. I had to choose masters and thanks to Mycorena, I think I have found my way. An internship in a start-up confirmed that it was the right environment for me: always doing things at the same time, participating in the growth of the company and also having a small team with whom you share good times. Professionally, I didn't have much experience in business development, I gained a lot of practical knowledge that will be very useful for my master and future internships.
That sounds very nice! What did you enjoy most from your experience as an intern?
For my first internship, Mycorena was a very good experience. I loved the fact that I was free to do my own projects, to direct them as I wanted. Working in different areas such as sales, management and marketing was very rewarding and fun. I had the chance to work with many people and to share with them. I was treated like an employee; the team was really great with a nice cohesion. I enjoyed chatting over lunch and attending after works. All in all, I had a great experience with the Mycorena team!