Say hi to Carlos, R&D Scientist at Mycorena!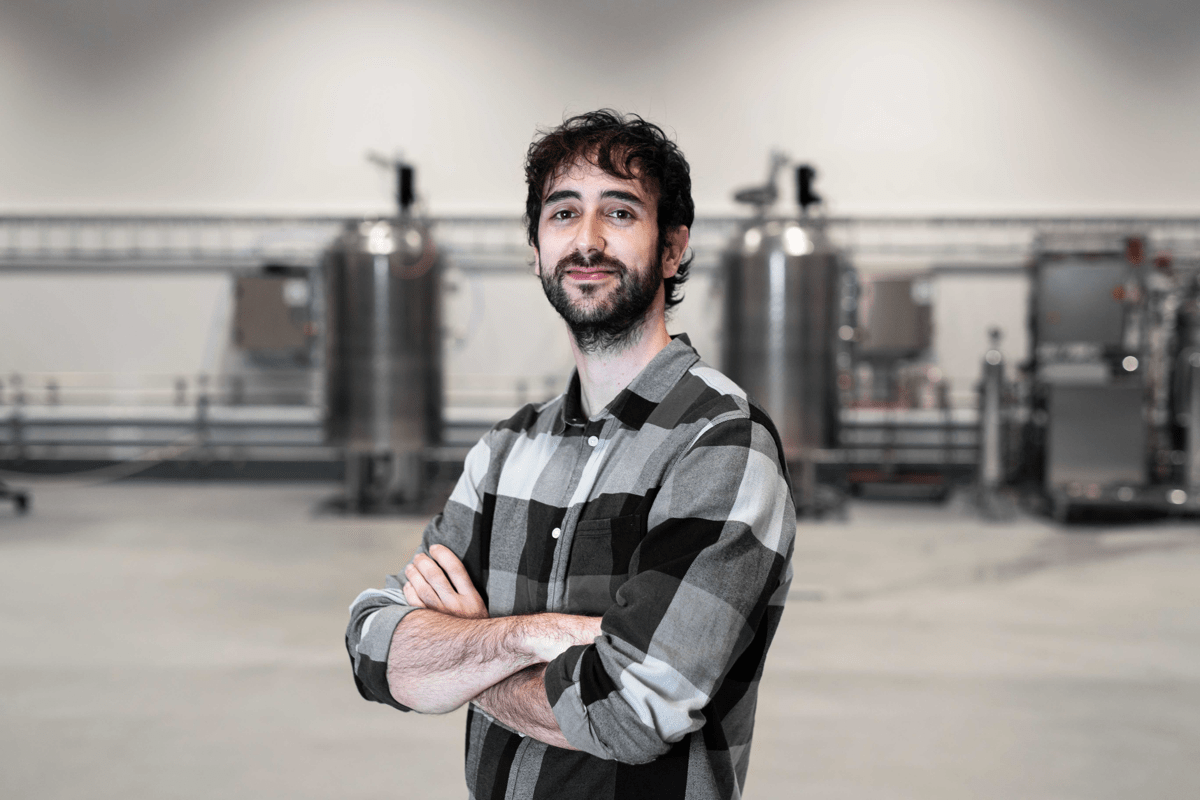 Meet Carlos, our R&D Scientist, a climbing and hiking fan, he could spend his life outdoors!
Carlos has always been interested in the biology of fungi and bacteria, that's why he did a biology bachelor in Madrid before moved to Umeå, where he completed his Master and PhD studies in microbiology.
So, Carlos, how did you come to be in the food industry and how did you land as an R&D Scientist?
After my PhD studies, I was looking for an exciting opportunity to thrive in the industry and that was when I discovered Mycorena. Despite my lack of experience in the food industry, I decided to contact the company and I was conceded an interview. I started working as an intern for two months, after which I was offered a position to come on full time as an R&D Scientist.
You seem to have an important role at Mycorena, can you explain what you are responsible for?
Part of my work is dedicated to the upstream part of production, meaning that I work taking care of the fungal strains and preparing the first steps of the fermentation process. Apart from this, I work with different projects that explore the potential of fungi within the food industry, such as novel textural variations or improvements of the fermentation process. I am also in charge of operating the HPLC and contribute to the writing of patents and scientific articles.
What aspect of your role do you enjoy the most?
The favorite part of my job is the flexibility to explore different aspects of the fungal biology and investigate their applicability to the food industry. I also enjoy the fast pace of the company, which makes every day exciting!
You told us that you first joined Mycorena as an intern, how has your career evolved since you've been here?
Mycorena has been my bridge from Academia into the industry. Working here has given me the purpose and clear career path that I was searching for. I have learned immensely in a very short period and continue learning every day.
Do you want to work with stars like Carlos? Take a look our open positions or connect with us to take your first step to joining the Mycorena Team! 🎉
Carlos Núñez Otero